For all your "Family First" Legal Care in Saskatchewan.

Legal help
When you need help we are here.

Family Circumstances
Divorce, separation, adoption, support, property, pre-nuptial or cohabitation agreements, alternatives to litigation, criminal law issues.

Family Real Estate
Home, condominium, purchase, sale, transfers, refinance.
---

Family Planning
Wills, estates, health care directives, powers of attorney.

Civil litigation and Corporate Commercial
Contract, asset/share sales, shareholders agreements, privacy legislation, incorporation, GST / PST, Family Trusts, builder's liens, collections/debts, employee dismissal, limitation periods, procedure.

Experience
Because of the regular crossover in these areas of law our firm is focused and we are unique in the way we provide services, edging out all others when it relates to the care of your family.
About us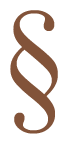 Our firm brings a no nonsense, common-sense approach to the issues while paying attention to process and cost efficiency. We service all of Saskatchewan and collaborate extra-provincially to better suit your needs. We are a team with 50+ years' experience, successfully appearing at the Provincial Court, Court of Queen's Bench and Court of Appeal for Saskatchewan. We do the work while listening, coaching and counselling on a personal level during your entire legal process. We are conscious of your needs at all stages of the legal process and believe our CJC family is taking care of your family
Information
CJC & Co. LLP developed the first and only "Family First" concept boutique law firm believing in a philosophy that the CJC family is here to provide legal care to yours. This unique concept is to provide family members with services throughout stages and circumstances of life when it's needed. Not just once!
If you've been looking for the right firm, your search is over – we're different in all the right ways.
Disclaimer
Please note that viewing this site does not establish a solicitor and client relationship between you and our firm. You must contact one of our lawyers to retain them. You should expect that a conflict search will be performed to protect you as well as other clients of the firm. CJC Lawyers do not hold themselves out to be experts, specialists or leaders. All references regarding qualifications are with respect to knowledge and experience. For a lawyer to be deemed an expert, specialist or leader they must be designated so by their governing Law Society. A lawyer's degree of success in past cases is not indicative of future results.