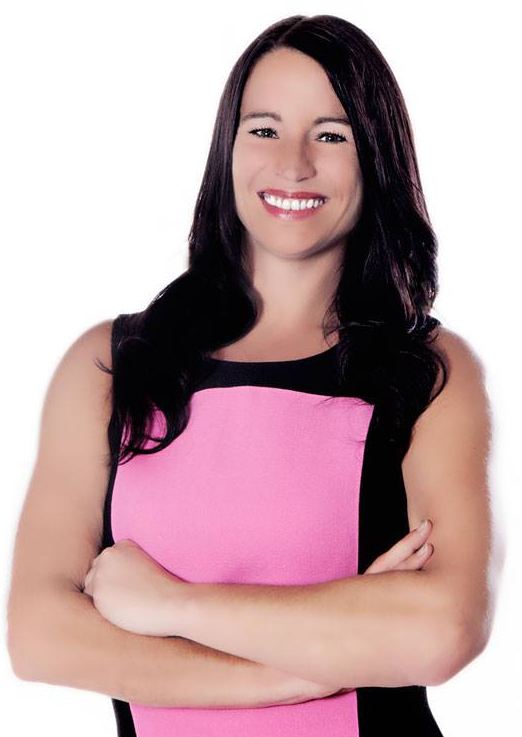 Tara Chornoby
Co-owner & Partner, Barrister, Solicitor
---
Tara Chornoby is a co-owner and partner at CJC & Co. Law Office LLP. She practices residential real estate (purchases, sales and refinancing) as well as preparation of wills, Power of Attorneys, Health Care Directives, Estates and Guardianship/Co-Decision Maker applications.
Tara grew up in Saskatoon and attended the University of Saskatchewan where she obtained a Bachelor of Arts (Honours) in 1995, with a major in Political Studies (why – no one knows for sure). Tara obtained her Bachelor of Laws (Juris Doctor) in 1998, and was called to the Saskatchewan Bar in 1999. Tara is a past board member of the SK Trial Lawyers Association and has volunteered for PLEA as well as being a facilitator for CPLED (she's a very giving person).
Tara is a practicing member of the Law Society of Saskatchewan and a member of the Saskatoon Bar Association. Tara has been rated in the top 5 lawyers in Saskatoon on LawyerRatingz.com and she recently won best lawyer in Saskatoon by Planet S Magazine's Best of Saskatoon. You go Tara! It's no wonder to those of us who work with Tara how she won. Tara is also a member of Women Entrepreneurs of Saskatchewan and Greater Saskatoon Chamber of Commerce and annual supporters of Saskatoon CHW (Hadassah-WIZO) and Congregation Agudas Israel, as a fundraiser for the two sponsoring organizations, Saskatoon Interval House and Ronald McDonald House Saskatchewan. Tara is simply wonderful – to everyone! Jasmine likes to tell everyone Tara is her real mother as opposed to April (Tara has never had to get her to clean her room).
Tara hates golf and loves the Riders (like it's a little scary just how much she loves the Riders). We love Tara because she loves her clients. In turn they love us and provide the most delicious snacks.
As with all the staff at the office, Tara is an avid animal lover and has a fur baby named Samba. She enjoys spending as much time at the lake as possible in the summer, while re-enacting scenes from Titanic (there's photographic evidence somewhere). Tara can be found in the office at a ridiculous 5AM most mornings.
Hobbies and Activities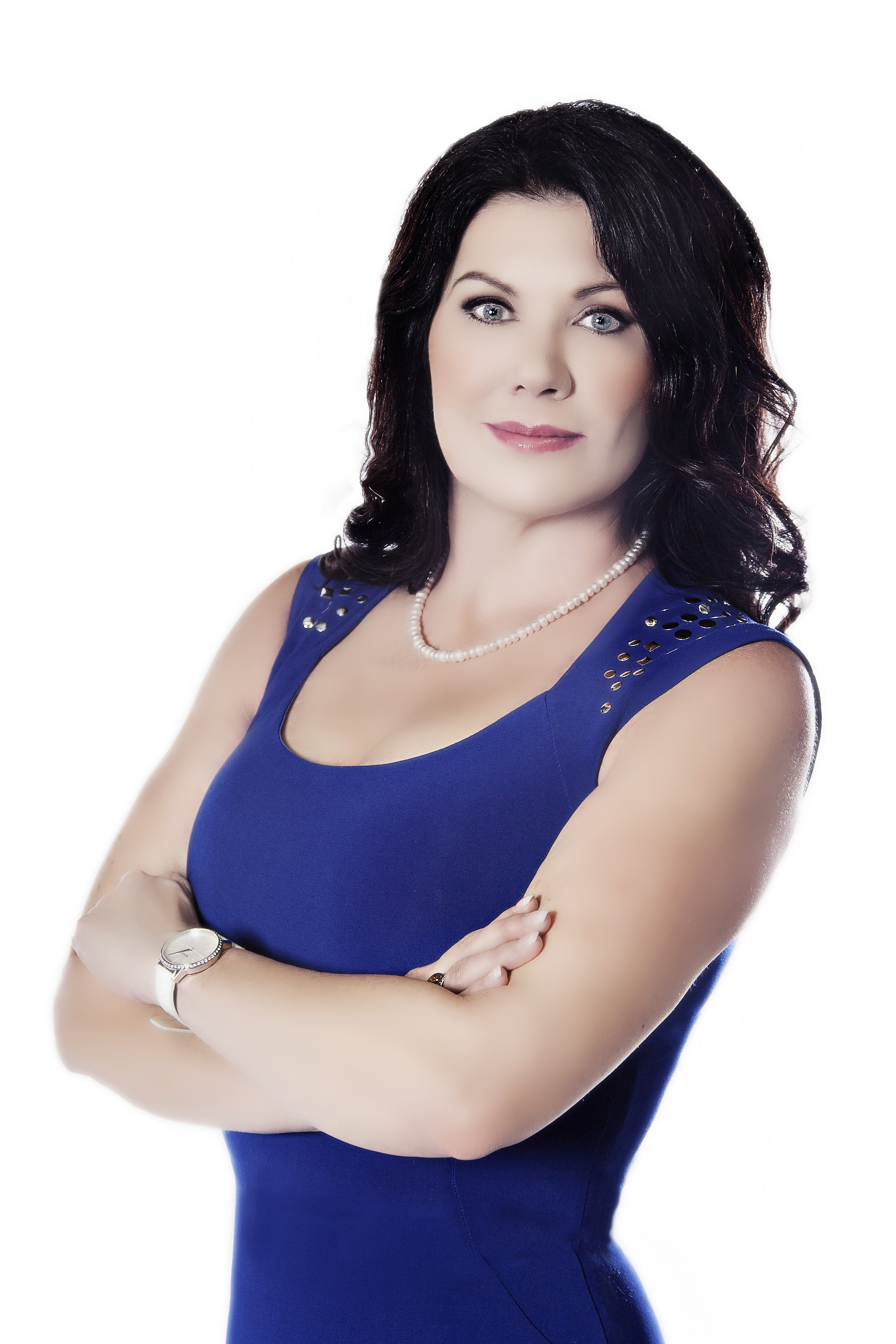 April Cook
Co-owner & Partner, Barrister, Solicitor, Arbitrator, Mediator
---
April is a co-owner and partner with CJC & Co. LLP. She is a Qualified Arbitrator and Mediator and is recognized by the Ministry of Justice, Government of Saskatchewan to provide Early Family Dispute Resolution for both Arbitration and Mediation. She is a member in good standing with the Law Society of Saskatchewan, the Canadian Bar Association, the ADR Institute of Canada and the ADR Institute of Saskatchewan as well as the Saskatchewan Trial Lawyers Association. In addition to her professional affiliations, April is actively involved in the legal community, and has presented on a variety of topics to University of Saskatchewan students. April attended the Aboriginal Law Program at the University of Saskatchewan where she also attained her Law degree. April's oldest daughter is a lawyer and CJC associate and a graduate of the University of Saskatchewan. Her son attended the College of Engineering, at the University of Saskatchewan and is now a specialized Millwork, meanwhile her youngest daughter is a compassionate Registered Nurse, convocated from the University of Regina. April has been practicing in the areas of Family Law, Early Family Dispute Resolution and Real Estate since 2002. When necessary, April is a highly successful oral advocate. At the same time, April holds true to the "Family First" philosophy of CJC and promotes families working together instead of apart and provides mediation and arbitration services.
April resides in Saskatoon and is actively involved in golf, travel, yoga, outdoor activities, fishing and other sports and enjoys lake life at Turtle Lake and Elk Ridge Golf Resort. Outside of the practice of law, mediation and arbitration, April enjoys spending time with her family and being involved in all of their activities. Little known fact, April crochets and knits the most beautiful keepsakes. There's a line up! April is also an avid puzzler and says one day she will take on that 18,000 piece puzzle.
In addition to her professional affiliations, and having raised her children April has been affiliated with the Blakey School of Irish Dance, Saskatoon Prairie Fire Cheerleading, the Saskatoon Track and Field Club and the Saskatoon Redwings Minor Hockey Team. April is proud to have provided a home to several rescue animals.
Not all of the children are grown. April has two fur babies; Min and Heidi and it is not uncommon for them to accompany April to work and to see them roaming the office from time to time looking for snacks.
Hobbies and Activities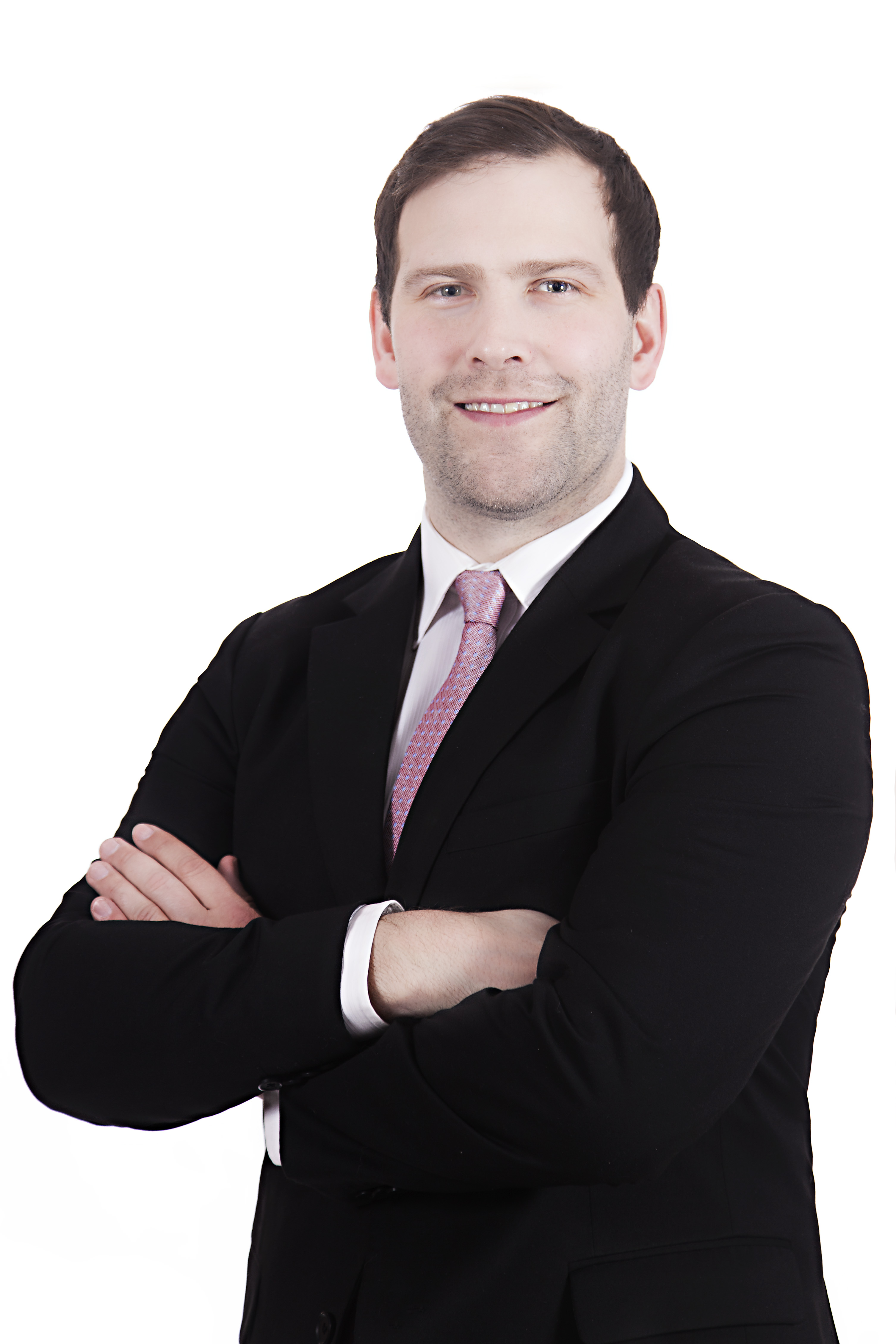 Brett McRuvie
Barrister, Solicitor, Associate
---
Brett was born and raised a true Saskatonian. Lucky for us he grew up just a few blocks from the offices of CJC & Co. LLP, one of which is now his. He attended the University of Saskatchewan and obtained his Juris Doctorate in 2013 (that means Law Degree) and was admitted to the bar (not the fun kind) in 2014. Brett Joined the CJC & Co. LLP family in February of 2017. His desire (lucky for us it's ours too) is to assist an array of clientele from his own neighbourhood.
Though Brett just wants to help everyone, his focus areas are family and civil litigation (of course including negotiation and mediation) and small claims and debt/judgment enforcement. Along with providing litigation assistance, Brett also provides valuable services related to real estate transactions and wills and estates. Brett's philosophy of providing quality legal services to all family members is right in line with CJC's "family first" philosophy.
Prior to attending the University of Saskatchewan, Brett was actively involved in athletics and played Junior Hockey for the Yorkton Terriers. During his time in Yorkton, he was named team Captain for two years and helped his team win two league championships (to us this means organization, cooperation and the ability to work well with and to motivate others). Although, Brett enjoyed some success playing hockey he is most proud of his sister Kelly whom he deems the most successful member of his family. Kelly has won multiple gold medals as a Special Olympian for Saskatchewan and Canada and was honoured to light the Olympic Torch at the 1997 World Special Olympics Winter Games. Wow! As a result of Kelly's involvement in Special Olympics, Brett is a large supporter of Saskatoon Special Olympics and has been actively involved in fundraising and assisting with sport programs (I told ya – we give back to our community). Kelly is an inspiration to all and we are most proud to welcome her to the CJC family – oh and Brett too.
Brett still enjoys athletics and occasionally can be found playing hockey in the winter (good Saskatchewan boy) and attempting to play golf in the summer. When he isn't out on the ice or the golf course, Brett enjoys binge watching his favorite television show (Really? Is it Suits?), reading his favorite books or listening to his favorite podcasts. He especially enjoys the latter when he is out walking his husky, Casper, who fortunately isn't affected by Saskatoon's cold winters and expects a walk daily no matter the temperature. We are animal lovers at CJC, tried and true.
Brett is a Rider and Rush fan (well he is for sure now because Tara and April wouldn't have it any other way), and apparently he joins David Ferr as a accomplished Oilers fan.
Hobbies and Activities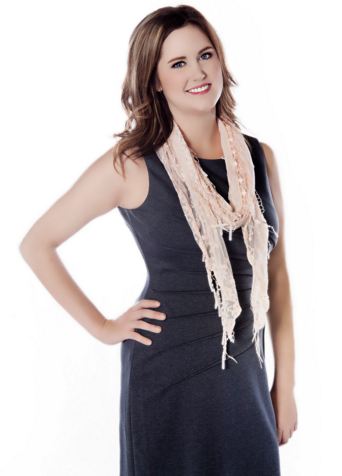 Jasmine Cook
Barrister, Solicitor, Associate, Mediator
---
Jasmine joined the CJC & Co. LLP family as a law student in March, 2014 and as a lawyer in, 2017 (yeah we kept her). Jasmine is the proud mother of the ever-active Brielle, who currently enjoys practicing how many cartwheels she can do in a row, and Christian, who currently enjoys playing in the toilet. Jasmine began her formal education at the University of Saskatchewan in 2007. She then followed her mother's path and completed the Program of Legal Studies for Native People in 2012 before entering the University of Saskatchewan, College of Law. Jasmine obtained her Juris Doctor degree in April 2015, and was called to the bar in 2017. Jasmine is a practicing member in good standing with the Law Society of Saskatchewan, and a member of the Canadian Bar Association, Saskatoon Bar Association, and Saskatchewan Trial Lawyer's Association. She is also a member of Women Entrepreneurs of Saskatchewan. As a student, Jasmine volunteered extensively in legal research and writing for the determination of a complex Charter issue. Jasmine's 3 part article, "Aboriginal Peoples in Canada and the Criminal Justice System" is published in The Advocate (it's worth a read).
Jasmine has been an active volunteer for many organizations in Saskatoon such as, The Saskatoon SPCA, Habitat for Humanity, Big Brothers and Sisters, and the Brady Academy of Dance (well done Madam). Jasmine is a fur-baby lover as well (beloved Lilly of 15 years and step sister to Min and Heidi). After doing things causing eyebrow lifts and eye rolling among the CJC family, Jasmine can often be heard saying, "just love me." We're trying, we're trying. Her aspirations are to become both the C and the J, and though an accomplished dancer, Jasmine hopes to one day conquer her issues with gravity.
Hobbies and Activities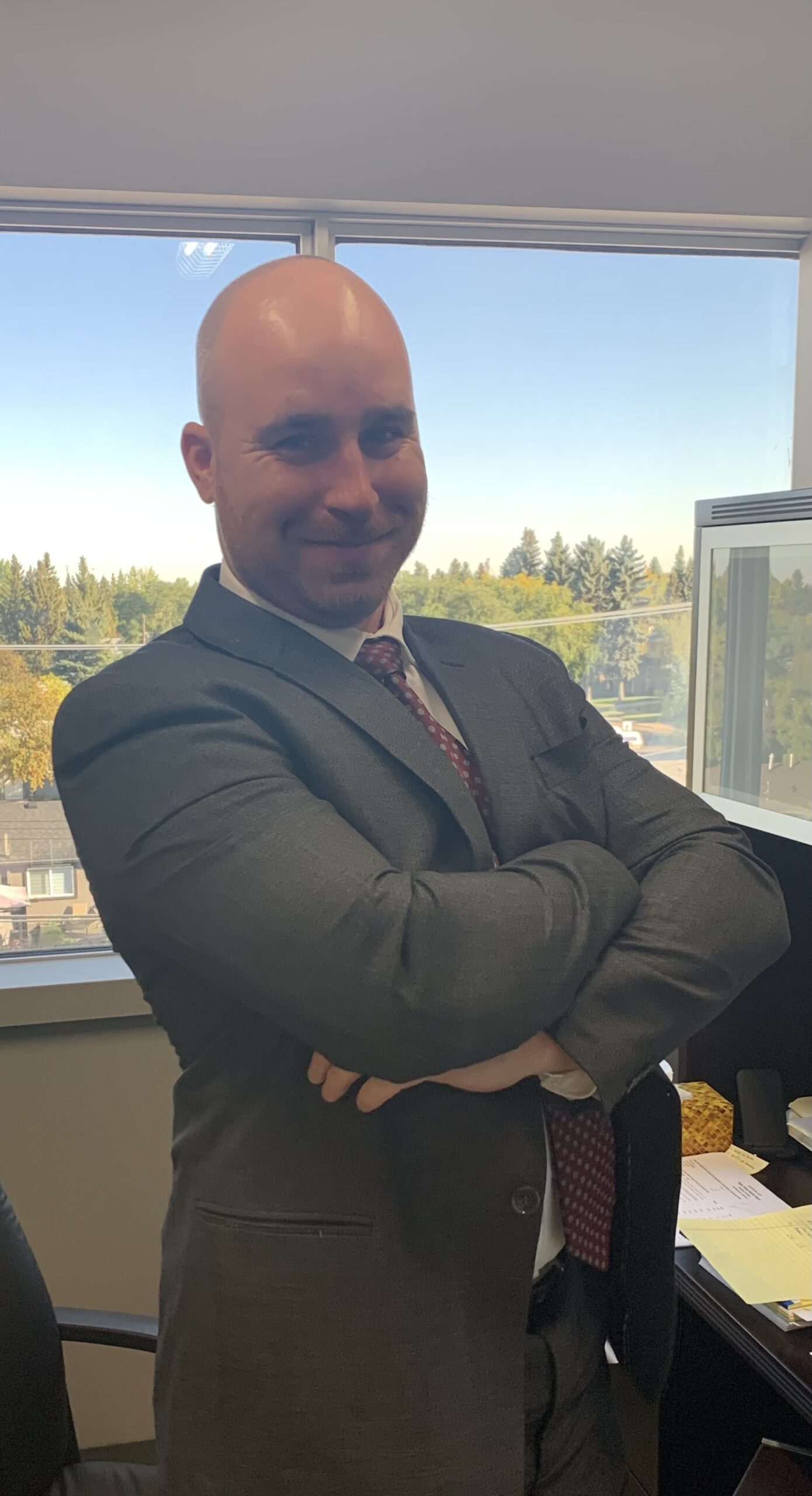 Chad Murton
Barrister, Solicitor, Associate
---
Chad Murton (B.Sc. (Exercise and Sports Studies) J.D.)
Joined the CJC & Co. LLP family as an articling student in July. Finally, Brett has a buddy who can talk sports (Tara is pretty die hard as well).
Chadaroo grew up in Saskatoon and attended the University of Saskatchewan where he obtained a Juris Doctorate in 2021. Prior to law school Chadski graduated from the College of Kinesiology (Wikipedia says it is the study of human body movement – excellent because I am having biomechanic issues with my foot). Of course, Churton graduated with Great Distinction and was on the Dean's Honour roll. He's just that kind of guy. Attention to detail. Chaddy is enthusiastic and energetic and currently assisting in all areas of practice at CJC.
Chadcakes has spent his life playing sports and is a strong mentor to others. He enjoys long walks on the golf course in the early summer mornings (in the rough, ball hunting). Murtsie is a member of the Willows Golf Club and at Motion Fitness (I work out!). Cold weather is no deterrent to the "Chad" – bring on the hockey (a true Saskatchewan boy). He has played Senior Hockey in Watrous for the last 4 years and won a Provincial A Championship in 2019. He also plays rec hockey for the "Dad Bods" (not even kidding about that name).
Chad fits right in to the CJC family. He believes in giving back. He volunteers, mentors and coaches. Chad has assisted in running a Golf and Hockey Camp, volunteered as an on-ice assistant, as well as an evaluator for Comets try-outs. Chad jumps at any opportunity to help in the sports community. Like for real. I've witnessed it. He does jump.
When not playing sports Chadcakes can be found viewing sports (yeah, yeah we get it - you like sports). Chaddy's favourite teams are the Chicago Blackhawks and Philadelphia Eagles, but as any good Saskatchewan boy does, he cheers for the Riders. When not watching sports Chad can be found binge watching documentaries on Netflix (and Big Brother – um Chad – not a documentary). Chad enjoys Reading biographies of his favourite athletes (again with the sports).
We laugh at Chad and his sports. But being a team player and volunteer has prepared him to be a committed and caring client advocate. Chad embodies the CJC "Family First" philosophy. Not to mention, he's pretty darn good right out of the gate (Get it. Sports. Horses).
We were a little bit worried that Chadaroo did not list any fur babies in his profile because it is a requirement to be employed with CJC. We thought maybe a hamster may have been in order. But it's all good. Chadski does not watch sports alone. His two faithful companions, Phoebe and Rachel are right by his side cheering at good calls and hissing at the bad ones. I will let you figure our what type of fur babies Phoebe and Rachel are.
Welcome Chad. We are very proud to have you.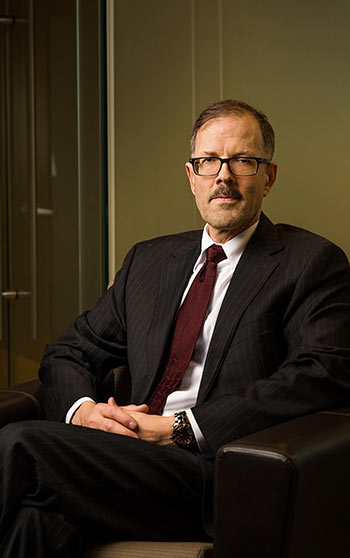 David Yost
LL.B.
---
David Yost LL.B.
David was admitted as a Member of the Law Society of Saskatchewan in 1984, after which he practiced law in the City of Prince Albert until 2001, being a Senior and Managing Partner of a local law firm from 1988-2001; he has developed a deep understanding of the financial services industry during his career.
In 2001, David became a partner in a full-service Wealth Management Team based in Calgary, where he remained until 2014, when he returned to the practice of law in Prince Albert and Saskatoon areas.
Through his years of practice, David has been involved in the general practice of law, with a primary focus on the areas of Commercial & Corporate, Real Estate & Mortgages, Wills & Estates Law.
He continues to be a trusted advisor for families and corporate clients theroughout Western Canada and providing service to clients at both Prince Albert and Saskatoon locations.
David is married with 2 adult children. He enjoys spending time with family and friends at his family's lake property, and is an avid hockey and Saskatchewan Roughrider fan.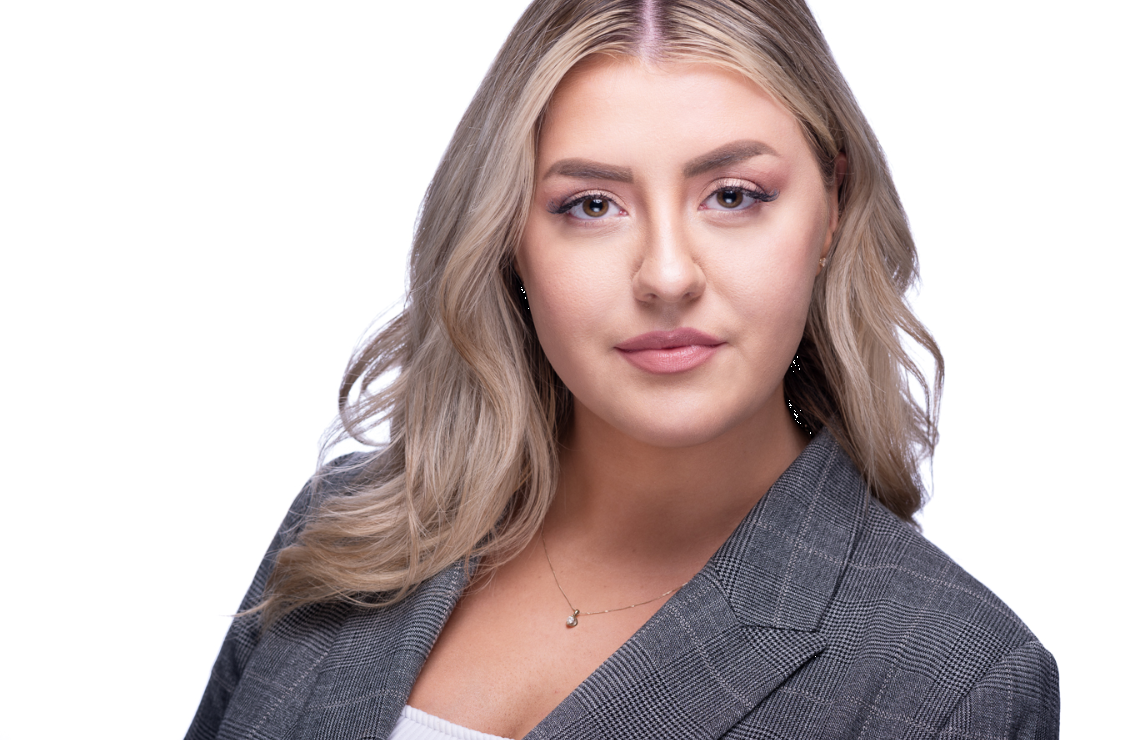 Richelle Cotton
B.A., J.D., LL.M
---
Richelle Cotton Student-at-law
The cat came back, we thought she was a goner, but the cat came back, the very next degree. Richelle hails from Saskatoon but she's an international academic keener. Off she went to the University of British Columbia where she obtained a Bachelor of Arts in Sociology. She then became a CJC family member as a paralegal and fell in love with the law (silly girl). Off she jetted to the Gold Coast of Australia to attend law school at the prestigious Bond University. Richelle (our little keener) graduated with her Juris Doctor, Class 1 Distinction. You would think that would be enough. But not for Richelle. With the I think I can, I think I can attitude she continued on and obtained her Master of Laws with a Canadian Law and Practice distinction. Hang on, we're not done yet. Richelle is an author and published with LexisNexis for her article, "Intimate Image Sharing Without Consent." Atta girl! Whoa, we're still going. Richelle returned to Canada and while working full time in family law she completed her Canadian accreditation exams.
Upon Richelle's return she was warmly welcomed back to her CJC family. We could not be prouder to haver her home.
Unlike Tara, Richelle loves golf and is hoping to attain her second masters in golf. Richelle enjoys reformer Pilates, cooking and 5AM spin class. We love that Richelle loves to give back. She participates in raising funds for Step Up for Mental Health and Walk for Dog Guides.
Richelle is a perfect fit for the CJC family. Why you ask? Well, it's all about Elliott. Elliott is Richelle's chocolate lab and her beloved fur baby. Richelle is obsessed with Elliott and Elliott agrees this is a good thing.
Welcome home Richelle.