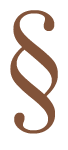 ---
For All Your Family Legal Affairs in Saskatoon
CJC & Co. LLP is a boutique Family First Law Firm. Legal issues can be stressful, complex and daunting, but we are here to manage all of your family legal affairs for you.
---
---
Family Circumstances - divorce, separation, adoption, support, property, pre-nuptial or cohabitation Agreements, alternatives to litigation, criminal law issues. Family Real Estate - home, condominium, purchase, sale, transfers, refinance. Family Planning - wills, estates, health care directives, powers of attorney. Civil litigation and Corporate Commercial - contract, asset/share sales, shareholders agreements, privacy legislation, incorporation, GST/PST, Family Trusts, builder's liens, collections/debts, employee dismissal, limitation periods, procedure.
---
We're different in all the right ways!
---
Because of the regular crossover in these areas of law our firm is focused and we are unique in the way we provide services, edging out all others when it relates to the care of your family. Our firm brings a no nonsense, common-sense approach to the issues while paying attention to process and cost efficiency. CJC & Co. LLP is a team that services all of Saskatchewan and collaborates extra-provincially to better suit your needs. We are a team with 50+ years' experience, successfully appearing at the Provincial Court, Court of Queen's Bench and Court of Appeal for Saskatchewan. We do the work while listening, coaching and counselling on a personal level during your entire legal process. We are conscious of your needs at all stages of the legal process and believe our CJC family is taking care of your family.
Family First
Lawyers are governed by their professional body. Saskatchewan lawyers are governed by the Code of Professional Conduct. Specifically, rule 3.03(1) of the Code States that "a lawyer must not advertise that the lawyer is a specialist in a specified field unless the lawyer has been so certified by the Society". Therefore, unless the law society deems a lawyer to be a specialist or expert, a lawyer is precluded from advertising themselves to be a specialist or expert. The intention is that no lawyer should hold themselves out to be better than another fellow lawyer. Each lawyer is trained in essentially the same manner. They have all attended law school and spent countless hours on (and passing) assignments, exams and attending the bar course. Simply put, and out of the gate - lawyers are all the same.
So what sets one firm apart from another? What draws a client to your firm as opposed to another? What is a client looking for, and what do you have to offer? Are clients drawn to firms portraying the glitz and glamour as seen in some major television shows? Or are they drawn to simplicity? Or is there a halfway point?
The "Family First" philosophy of CJC & Co. LLP. is based on the clients we serve and the community we live in. It is a well-known fact that Saskatchewanians are a breed of their own. They are community oriented, fun loving, quirky, and bound together as a province. We believe Saskatchewanians are family, in their day to day lives and their community. CJC & Co. LLP believes that clients want and need a lawyer who can relate to them on a personal level, and is willing to involve both them (and their family) in their legal matters. They want a lawyer who will put their needs first. So what makes CJC & Co. LLP different from the firm down the street?
CJC & Co. LLP developed the concept of "Family First". The philosophy is simple. We operate as, and treat our clients as, family. We treat our clients with the same understanding and respect we would give to our own families, and sometimes with the same brutal honesty, and on occasion even a lecture is given. We want our client to feel as comfortable talking with us as they would be talking with their own family members. What you see is what our families see at home. There are no facades. While we take your issue serious we do not take ourselves so serious that we cannot see the humor in things. Yes, our web site has a couple of lawyer jokes. It is to let our client's know we are human too, and it's okay. We are mothers, fathers, siblings, single parents, children, pet owners and we fully appreciate the importance of each of those roles.
You will see all the way to our décor, we want our clients to come into our office feeling welcomed, not intimidated. Essentially, our goal as a "family first" firm is to ensure you feel comfortable being honest with us and telling us your story. We also want you to feel comfortable asking us questions or challenging an opinion we may have. That's how a team works, by implementing the good and bad.
To ensure the "family first" concept is functional, we have to implement the philosophy and function as a family (even if it is a bit of a dysfunctional family). We work as a team with regular team meetings to make sure we have covered our client needs. Our lawyers have chosen to limit the areas they practice in to provide the best service possible. We believe it's better to know a lot about a little, rather than a little about a lot. That's why we work as a team – to maximize each lawyer's knowledge in their primary areas of practice, to provide you with the best legal care. We want to provide services from our family to yours not once, but through all of your family legal care needs. Legal care, from our family to yours.
We are Saskatchewan's first and only "Family First" law firm.
Fees
Family Lawyers bill by the hour, or portion of an hour. When working on your file or talking to you, they bill based on the actual amount of time. Quotes are provided where possible, but it is very difficult to predict the cost of a matter, as complexity ultimately determines cost.
Flat rate quotes are available for simple uncontested divorce and preparation of certain agreements. Costs considered are service of divorce documents on opposing party, payment of court fees, federal government clearance certificates, some administration preparation work. Uncontested matters are somewhat more predictable. This philosophy applies to real estate purchases and sales. Often conveyance assistants can provide quotes close to the actual cost (assuming there are no unforeseen circumstances).
Aside from uncontested divorces and some agreements, there is almost no circumstance when we (or any lawyer) knows exactly what final costs will be. It is NOT like replacing a part in your car where the cost of the part and the mechanics time are known. How long your case takes, and thus how expensive, depends on many factors: level of disagreement, complexity of the matter, promptness of financial and property disclosure, determination of parenting schedules etc., are some factors adding to the time and cost of a family law file.
Family and Estate Lawyers often know they are working for clients with minimal budgets for legal services. CJC is conscious of the cost to our clients and constantly strive to provide effective service at the lowest possible rates and resolve matters with the least amount of time and expense. You can keep your costs down by listening to your lawyer's advice and providing prompt disclosure. Goals are to get you through your divorce or other legal matter as quickly and inexpensively as possible. Referrals are important to us and we want you to be happy.
Where possible we utilize articling students or junior associates to assist in keeping costs down. However, it is often said that you get what you pay for. It is not uncommon for senior family and estate lawyers to charge $500 to $1,000 per hour. Senior lawyers are more expensive because you receive their years of experience being; knowledge, court room appearances and attendances in negotiations. They may be more expensive but often they are able to prepare more quickly.
If you understand our role as your lawyer, and assist us wherever possible, you can speed up the legal process and possibly reduce the cost. To prepare you should gather as many facts, documents and items related to your situation as you can, including documents, agreements, letters, emails, texts, contracts, photographs, and statements (for both asset and debt).
Retainer Fees
Most files require a retainer payment upfront as a deposit against the fees and expenses required to handle your file. It works like a debit card, where the client makes a deposit and the lawyer deducts from the retainer account as they perform work on the file. The retainer is not an all-encompassing amount to handle the entire matter, it is an amount to get your file started. Excess amounts are returned to the client once the file matter is concluded, and bills are sent out each month to keep you updated as to the cost. In some circumstances, our office will allow you to sign an "assignment of fees" which is an agreement between you and the law firm that says that you will pay us when you receive your settlement money following the division of family property. This is usually reserved for vulnerable parties who would otherwise be unable to obtain representation.
Disbursements
In addition, fees and applicable taxes, there are disbursement charges such as photocopying, or courier service, obtaining reports etc. In some instances, an accountant may be required to sort out complicated business or financial statements or a psychologist may be required to address custody and access.
Fees will be explained to you in more detail during your intake appointment, where you will be provided with our full retainer agreement addressing the lawyer/client relationship.